SPIRIT SELECTION
With around 500 different casks of whisky in our storeroom, we have plenty of cracking malts to choose from already. And more are added from our travels. Sampling them, to find the right contenders to finish for new releases, takes time. But as you might imagine, it's time well spent.
WOOD SELECTION
Having a great malt is only half of the job at Ferg & Harris. We really earn our stripes by assiduously selecting finishing casks that will complement the characters of our original whiskies. These further wooden cradles, previously infused with different liquors, help our spirits to reach new heights.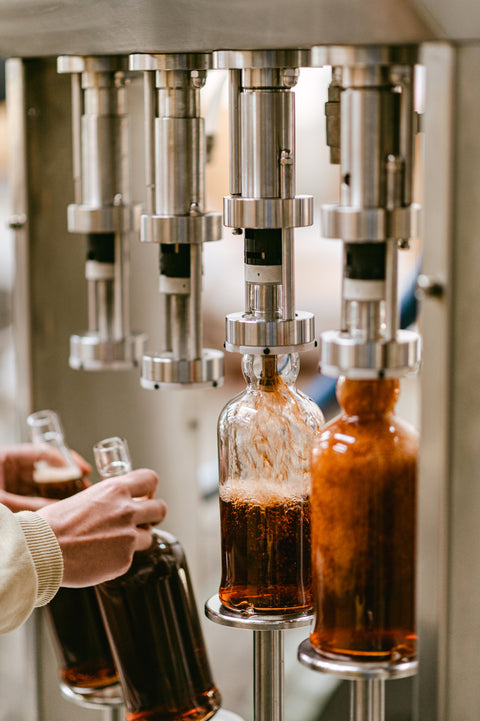 QUALITY CONTROL
Along with superb whiskies we have access to a variety of premium barrels, butts and hogsheads for finishing. Our careful analysis and matching work finds the right cask. Of course, when aged whisky meets exotic wood, no one knows exactly what flavour profile will emerge. But we do know it'll taste divine.
SMALL-BATCH
Good things come in small packages, they say. Well, with each single cask release produced we can offer between 150 to 400 bottles. And whether they're bought for imbibing or investment, they tend to sell fast. So to enjoy our singular approach to single cask whisky, it's best to get your order in early.
INDEPENDENT & FORWARD-LOOKING
Ferg & Harris is a small but progressive team of whisky enthusiasts and experts. We love getting our hands dirty, but like keeping our noses clean. Sustainability is important to us too. The needs of our work and the wider world must be balanced. Just like whisky itself.